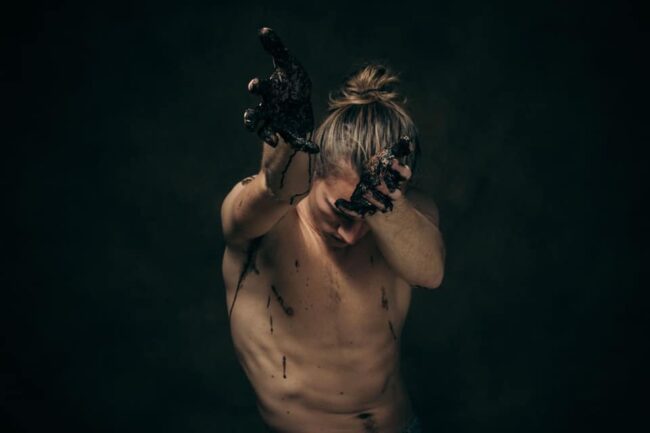 Hey there, if you are looking for info on the best gay and lesbian bars or clubs in Singapore you will find it right here. Our local LGBT nightlife guide will also discuss a variety of topics like mixed clubs, trans bars, drag shows, the main queer area near you and more!

The best options for LGBT online dating will have to get a shout out, particularly for those who are looking to hook up quick. All of the best Singapore LGBT pride events and meet ups we know about will also get a mention.
The lesbian and gay bars in your area are not the only way to meet new people these days and we don't all like to do things the same way which is why we are trying to cover all the options so that you can go with whichever sounds best to you.
Best LGBT Bars & Clubs In Singapore
Let's start this off with a list of the best gay, lesbian, and mixed LGBT bars and nightclubs in Singapore:
Best Gay Bars & Clubs
It used to be that most gay bars in Singapore were only full of men looking for men to hook up with. Recently thing have become a lot more inclusive and most venues are more mixed LGBT style, and some are mixed gay and straight. There will be plenty of men looking to hook up at the mixed venues we just listed.
Best Lesbian Bars & Clubs in Singapore
Cow & Coolies was a great lesbian bar in Singapore but unfortunately it closed. For now women looking to meet women need to visit the mixed clubs from the first list.
Drag Shows & Trans Bars
While they are not exactly trans bars in Singapore you can find drag shows that may help you locate ts near you at:
We write about hundreds of cities and these scenes change so fast that it is hard for us to keep up. We know the scene here pretty well, but of course the people with boots on the ground day after day will know it better.
It would be great if you could let us know about any errors we made or if anything is out of date on this page in the comments section at the end. Many of these local gay or lesbian bars and clubs can be found in the LGBT nightlife area of Neil Road and Tanjong Pagar.
We have also written about the gay scene in:
Weekly, Monthly & Pride Events
Here are some of the best LGBT events in your area that occur on a weekly or monthly basis:
Strong Island Thursdays at Dorothy's Bar on Thursdays
Happy Hour at Backstage Bar from 6pm-9pm
And these are the best pride events plus other LGBT events throughout the year:
Best LGBT Dating Sites
As many of us become more introverted going out to party at a local LGBT bar or club may not be how we enjoy meeting new people. Fortunately technology has opened up some new doors for us and now we have more choices than just going to party in the LGBT nightlife.
It is also fair to guess that we aren't all in the same position and there are probably people reading this who may not want to be seen at or have their photos taken at a gay bar. Plenty of us don't mind, but we aren't going to expect everyone to feel the same way as we do..
We have a few options to tell you about, and the first ones are mostly geared towards casual sex, not full on serious dating. Many of you have probably seen AsianMatchMate links online before, it is the biggest hook up site on the continent and it has grown in popularity of the past five years at a crazy rate.
Their top site for finding gay men near you to hook up with is Men Nation and it will give you plenty of options. The ladies will be better off on Lesbian Personals, and if you are bi-sexual and don't have a preferred gender to hook up with then AsianMatchMate is probably best for you because it covers all the user bases on their numerous sites.
So if you want m4m hook ups use Men Nation, and for f4f hook ups use Lesbian Personals. We also want to mention the world's top transgender dating site, MyTransgenderDate. Trans dating in Singapore is more possible now than ever before because more ts near you are feeling a lot freer about being the person they want to be.
At this point we have covered the LGBT nightlife in your area in full. You know all about the best mixed, gay, or lesbian bars and clubs in Singapore plus drag shows to party with trans and all sorts of LGBT dating sites. Now choose the best option for you and enjoy yourself.