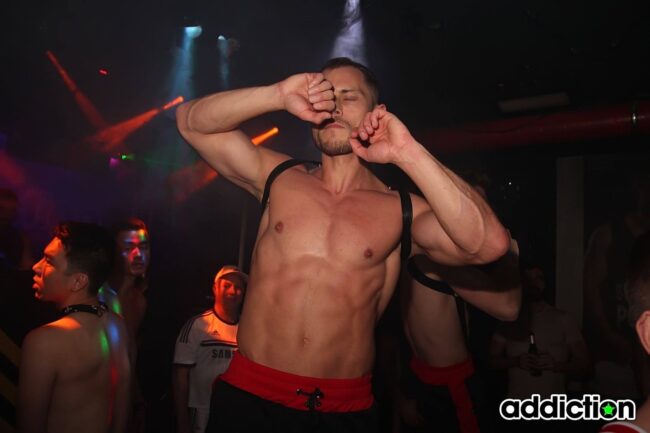 If you are trying to locate the best gay and lesbian bars or clubs in Cologne you are in the right place. Topics like mixed clubs, trans bars, drag shows, the main queer area of town and more will be covered in this LGBT nightlife guide.

On top of that the best LGBT dating sites deserve a shout out, particularly some sites for people who are seeking fast hook ups and not really a serious relationship. Plus we will get into all of the best LGBT pride events and meet ups we know about in this city.
We don't all like to do things the same way which is why we will be covering the whole scene so you can choose the right path for your personal journey. Fortunately lesbian and gay bars are not the only way to meet new people these days, but they are still a great option to have.
Look through more of our gay guides for Germany if you want to be prepared for your next trip.
Best LGBT Bars & Clubs In Cologne
Let's start this off with a list of the best mixed LGBT bars and nightclubs in Cologne:
https://www.youtube.com/watch?v=AGvT0ERO8DM
Best Gay Bars & Clubs
We used to live in a world where most gay bars in Cologne were only full of men looking for men to hook up with. As the world continues to become more inclusive many venues are more mixed LGBT style, and some are mixed gay and straight. There will be plenty of men looking to hook up at the bars and clubs we just listed.
Best Lesbian Bars & Clubs in Cologne
Along those same lines we don't know of any solely lesbian bars in Cologne for women to meet women.
Drag Shows & Trans Bars
We aren't really to the point of having full on trans bars in Cologne, but you can find drag shows that may help you locate ts near you at:
Drag Show at Star-Treff, Travesty Cabaret at Turiner Str. 3
Night of the Living Drag Parties at Exile
Drag Shows at Die Mumu
Drag Shows at Kattwinkel
We really do try our best but we cover so many cities and these scenes change way too fast for us to be perfect. We know the scene here pretty well, but the locals who go out every week probably know it a little better.
Please let us know about anything we have correct on here in the comments at the end of the post. Also, if you think any venues should be listed as solely places for men to meet men or women to meet women fill us in.
Many of these gay or lesbian bars and clubs can be found in the LGBT nightlife areas around Alter Market and Rudolfplatz. Maybe some of these posts on other cities will interest some of you:
Weekly, Monthly, & Pride Events
Here are some of the best LGBT events that occur on a weekly or monthly basis:
Mumu-Karaoke at Die Mumu
Finally Saturday at Baustelle 4U
Happy Monday at Hennes Terrasse
Sin Friday at Station 2B
Obviously the Cologne Gay Pride Parade is a can't miss.
Best LGBT Dating Sites
There was a time not that long ago when gay bars were pretty much the only places to try and find other LGBT people for dating or hook ups. Fortunately that has changed, and now we want to tell you about some of our favorite options.
We should not be assuming that everyone is fully 'out' at the moment and some may just not like the whole party scene. LGBT dating sites are a great way to meet people near you from the quiet and comfort of your own home.
Most reading this have probably seen Adult Friend Finder links online before, it is the biggest hook up site on the planet and has been for almost twenty years. Their best site to meet gay men near you to hook up with is Men Nation and it is far more popular than most imagine.
The ladies will be better off on Lesbian Personals to hook up quick. Bi-sexuals who like to hook up with all varieties should check out Adult Friend Finder, the kinkiest dating site on the internet.
So to rehash, if you want m4m hook ups use Men Nation, and for f4f hook ups use Lesbian Personals. Both will get the job done quickly and give you tons of profiles to search through to find the right people to meet in your area.
MyTransgenderDate is the world's top transgender dating site and it is really kicking butt right now. Trans dating in Cologne is trending upwards at a rapid rate as more ts near you are becoming more comfortable being the person they know they are meant to be.
We just covered the Cologne LGBT nightlife as best as we can. Check back every few months because we will try to update this as often as possible.
You know where to go to find mixed, gay, or lesbian bars and clubs plus drag shows to party with trans and all sorts of LGBT dating sites. We hope you make the most of the information at hand.